Piqued Lite - 8/1/2017 - New Ethanol Based Curing Method For Jelly Fish, The Food Of The Future?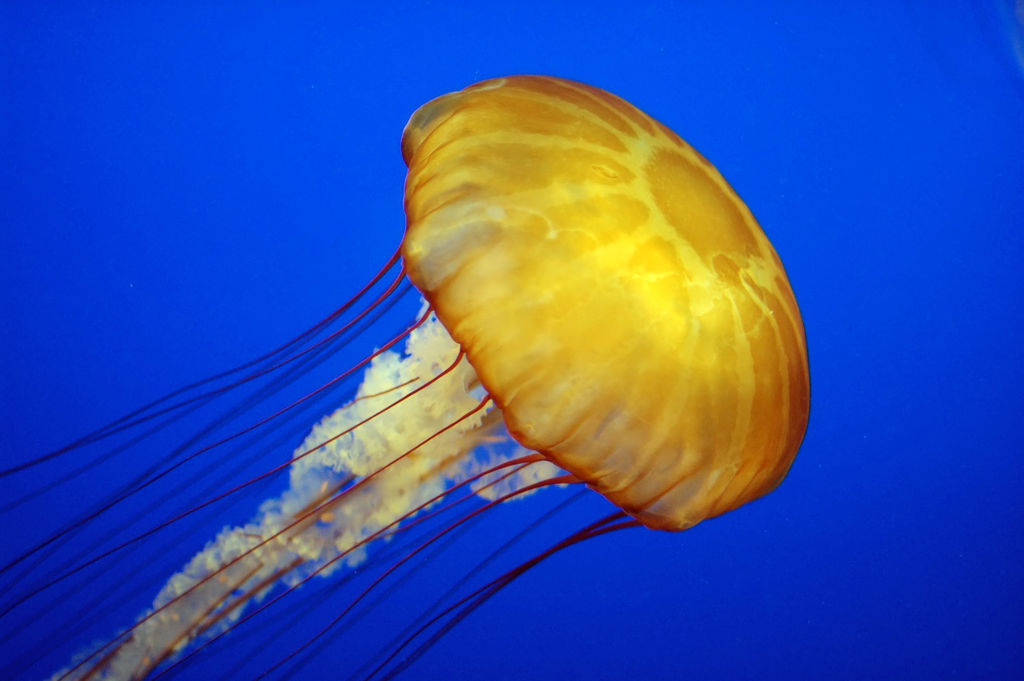 Get used to it.
Jellyfish are some of the strangest creatures on Earth, stranger still when you take them out of the water and they immediately, and grotesquely, live up to their "jelly" name.
Unfortunately for the many jellyphobes out there, myself included, the future is likely to be a golden age for the jelly fish population. The bizarre creatures thrive in warmer waters, which is why you often find them in greater abundance near the end of the summer. Indeed there are already stories of great flocks of jelly fish swarming the world's shores.
Luckily, there might be a silver lining to this disgusting, gelatinous mess - many jellyfish can be used as food. In many countries jellyfish is already regularly consumed - although getting that awful mass of jelly into an edible form requires a time intensive process of treating the jelly fish with alum or other heavy metals. This treatment is, in effect, a tanning process - similar to the process whereby animal skins are turned into leather. The process may deposit some undesirable chemicals on the jellyfish, but it does make the jellyfish edible, or at least crunchy.
Now, food scientists have begun investigating alternative curing methods for jellyfish that might facilitate its mass adoption as a food source while cutting down on the exposure to heavy metals or salts. The new process involves curing the jellyfish in ethanol for 2 to 3 days, which has the strange effect of making the slimy jellyfish flesh into a paperlike, crunchy substance.. Once the curing is complete, the ethanol is then allowed to evaporate completely, leaving behind just the newly edible jellyfish without any heavy metal contamination.
Understandably, many people are still going to be dubious about eating jellyfish in the first place. Having said that, go try a delicious Japanese bagged snack of chewy jellyfish strips and you may change your mind - they are absolutely delicious, alum and all.
Better to go ahead and give them a try while you still have a choice, before we're all eating government issue soylent jellyfish patties.
---
Support #SteemSTEM - curating and encouraging high quality STEM content on steemit
---
Info Source: On the gastrophysics of jellyfish preparation, Volume 9, October 2017, Pages 34-38 Photo Source: [1]Paroxysm~commonswiki - Photographed by: Dan90266 Original URL: http://www.flickr.com/photos/dan90266/37269957/ cc-by-sa